To be a leader in the Design-Build business, exceeding customer expectations in quality, innovation, service and value.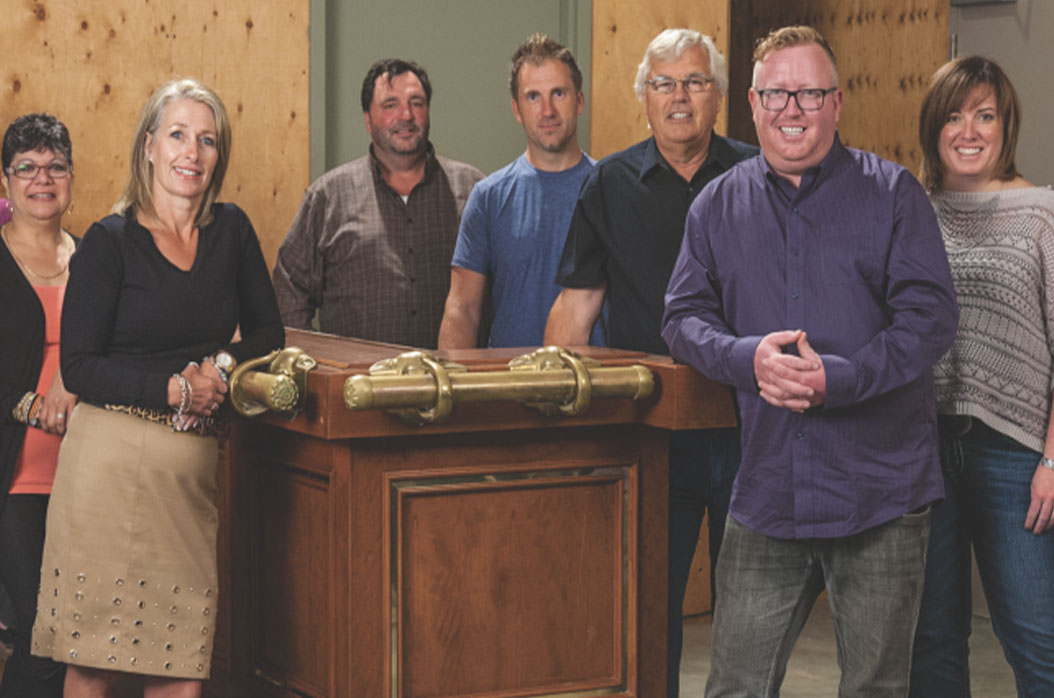 Who We Are
The Cowden

Woods Team.
From estimating, building design, scheduling and construction, to project and construction management, the team at Cowden Woods can assist you in all aspects of the design-build process providing knowledge and experience every step of the way.
1986
Our team had the honour of designing the base for The Spirit Catcher, a focal point of downtown Barrie on the shores of Kempenfelt Bay.
1986
During a downtown in the construction industry, we were fortunate to build an addition for Weber Manufacturing Technologies in Midland.
1990
At the corner of Bayfield and Wellington, the Remax offices have been servicing Barrie's incredibly hot housing market for nearly 30 years.
1995
Located at the heart of downtown, the Barrie Skate Park has been a spot for the city's youth to practice their skateboarding skills and hang out.
1997
Another icon in Barrie, we oversaw the design and build of the paddock building to house the racehorses at Georgian Downs.
2005
A fun and exciting project, the Harley Davidson building, bringing the brand's signature motorcycles and apparel to Barrie.
2009
Mike and Anita purchase Cowden-Woods and continue our legacy for building design excellence in Southern Ontario.
Who We Are
Meet
Our Team.
While Anita fills the role of President, she also works in tandem with Mike overseeing management and client retention.
Mike Cowden
Vice President
Our Vice President Mike works with Anita in client retention and management while overseeing and specializing in sales.
Josh Bell
Project Manager
Josh joined the team over a year ago as project manager and manages documents purchase orders and bi-weekly site meetings.
Laurette Raven
Controller
Organised, always on top of things, and the mother hen of our company, Laurette has been with Cowden Woods for 30 years.

Steve Nevill
Production Manager
With 22 years at the company, Steve serves as production manager overseeing all projects, organises labour, and directs site supers.
For 8 years, our receptionist Kim is always there to greet you with a smile, handling all things admin and serving as Laurette's assistant.
Get Started
On Your Next Project.
Let collaborate on your next project, experience what nearly 40 years of building design excellence can do.
Get Started